Today was my last full day in Rome, and of my vacation. I started my day where I've spent several sunrises and sunsets: on the Piazza del Campidoglio hoping for a colorful sky as a backdrop to a Romulus-and-Remus-style She-Wolf that's on top of an Ionic column. Today's sunrise was finally a colorful one, and I think I was able to get a good photo.

Once the sky colors dwindled, I walked down Michelangelo's stairway from the piazza and caught a bus north from the city to the church of Sant'Agnese Fuori le Mura, where I saw the church itself and the Mausoleum of Costantina, emperor Constantine's daughter. When I first arrived at the church, a mass was taking place, but it ended soon. But once everyone (I think it was all nuns) walked out, about 10 priests and nuns were still on the altar chanting and singing for about 15 more minutes. Maybe this is usual, I don't know, but it use surprised _me_. Eventually they stopped and I took some photos. Since it was Sunday, the Mausoleum was supposed to be closed (I didn't realize that beforehand), but a florist was setting up for a funeral inside, so I walked in and saw the place. While I walked out of the church property people were coming in, bringing some dishes they'd apparently cooked at home; I think the funeral must have been soon.

From there it was a short bus ride and tram ride to the Coppede neighborhood. This small 4-block neighborhood was an awesome splash of baroque architectural excess. The entrance to the neighborhood is shown in the photo below. I walked around and took photos for about 45 minutes here, then finally sat down to enjoy my morning cup of coffee at a neighborhood cafe.

I went back to the Baths of Diocletian museum because I realized after I'd left, a week or so ago, that I failed to see a few things I wanted to see. My ticket from Palazzo Altemps a couple days ago was still good to get me into the Baths of Diocletian museum, so I went back and saw those things. Then I bought some lunch to go on my way back to the hotel, and ate it in the air conditioning of my room -- by now it had turned very hot again outside.

After cooling and drying off for an hour or so, I went back out into the heat and saw a few nearby sights -- a couple minor fountains, the church with Michelangelo's Moses that I've been to several times but keeps drawing me back, a church named Santa Praessede which has several huge Byzantine mosaics and claims to have the column where Christ was flagellated, apparently mailed first class from Jerusalem. Oh, and there's an early Bernini bust there, too :-)

Drenched again, back to the room for a shower and cooling-off period before supper and a long walk to a bunch of sites. I started at the Roman Forum overlooks, back on the Campidoglio in case the sunset was great (it wasn't), off to Largo Argentina where the 4 Republican-era temples are, and the spot of Caesar's assassination, then to this little restaurant named Cicca Bomba, recommended by Rick Steves, just outside Piazza Navona. The plan is to go into Piazza Navona next and see it after dark for my first time, then walk across the Ponte Sant'Angelo where 10 sculptures of angels by Bernini and his colleagues stand, and head for St. Peter's Square' in the hopes that the chairs from Wednesday's Papal appearance have been removed and I can see some astronomical markings on the pavement next to the obelisk. Finally, a walk up to the metro, a metro ride back to my hotel, and pack it all up in the morning and get on a plane for home.

I know you'll all miss your Daily Digest, just as I know that within a few days I'll miss my Rome, even though I feel like I've now seen everything there is to see, and am ready to go home.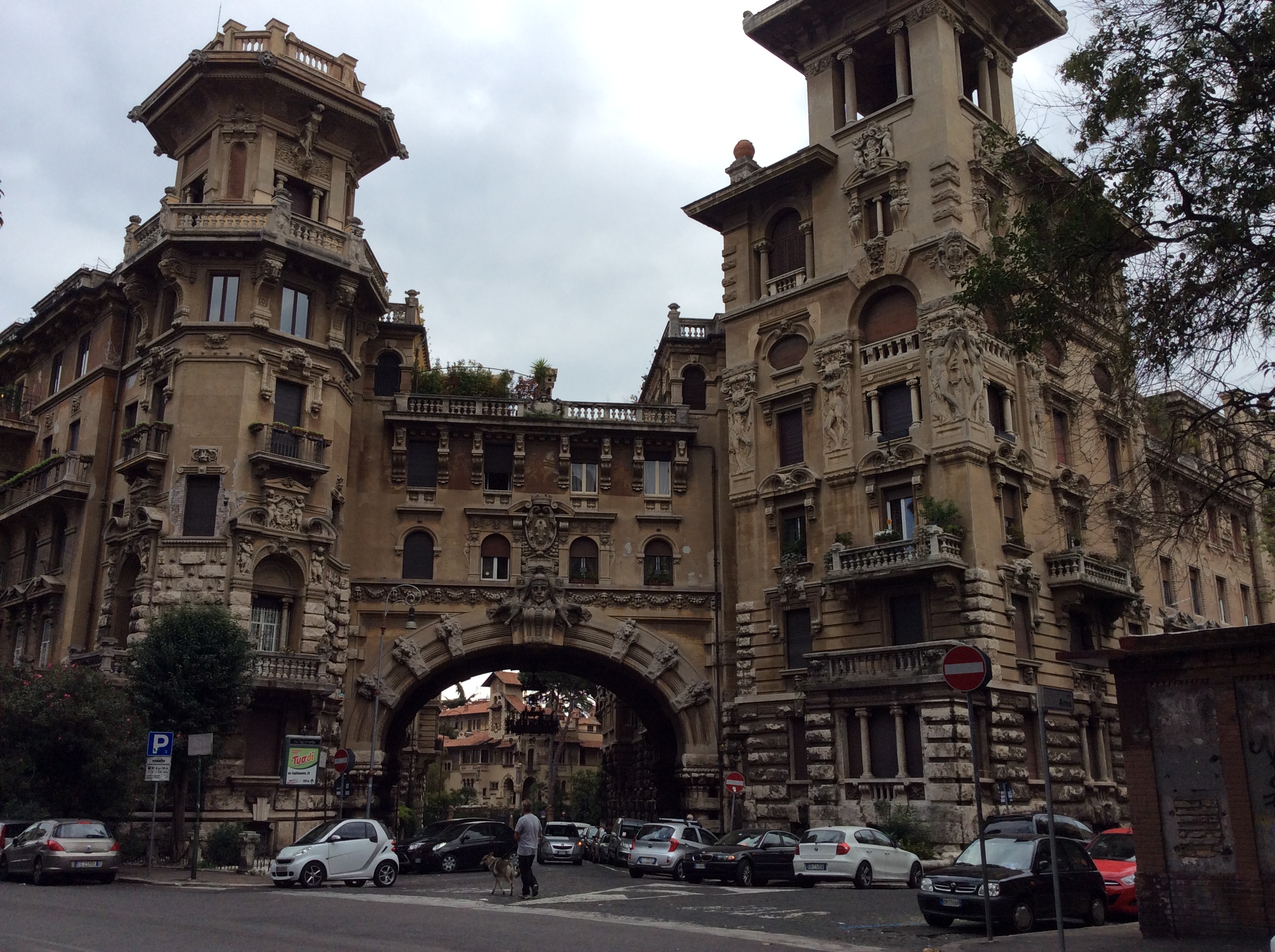 [Previous entry] [Next entry]