A Tourist in Rome - Drinking Fountain in Piazza del Popolo
This is the fountain on the right side of the road that leads through Porta del Popolo, a similar fountain is on the left side as well. Both fountains are in the oval-shaped Piazza del Popolo itself, not on that road, they're just located on either side of that road, facing into the piazza. They're both made from travertine sarcophagi, with two pipes above pouring water into the stone caskets. The one photographed here, on the right side, has two people carved into the center of the sarcophagus, the one on the left side has a single person carved into the center of the sarcophagus and a putti at each edge of the face of the sarcophagus.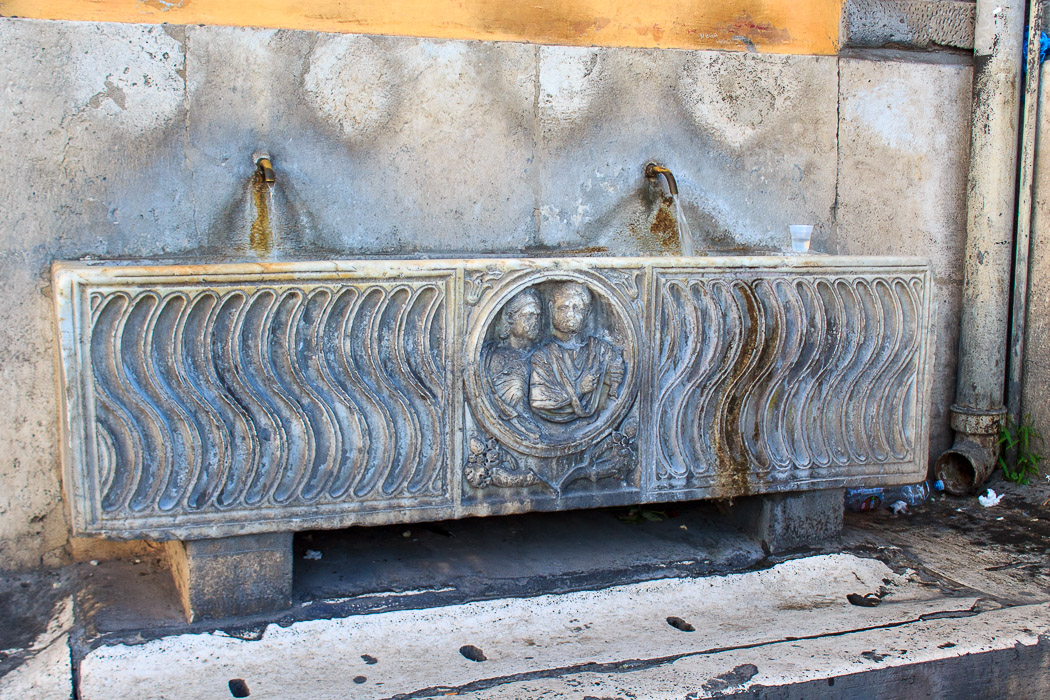 See also:
---
If you'd like to support my effort in creating this web page, or own a copy of this site in Kindle format for offline usage, please buy my ebook (it's cheap, I promise), or my other ebook.
---
[Home] [Licensing] copyright (c) 2012-2022 by Jeff Bondono (email)
Please report bugs or send comments