A Tourist in Rome - Fountain of the Lion
The Fountain of the Lion is a really strange one. The piazza appeared to be a parking lot when I visited it. The fountain was moved to this location from somewhere else in Rome and is visible battered, consiting of a small marble door frame in the wall of a building, with a niche with a very rough surface inside it, and a vaguely defined figure of a lion inside, spewing water from its mouth. A car was parked in front of the fountain when I visited.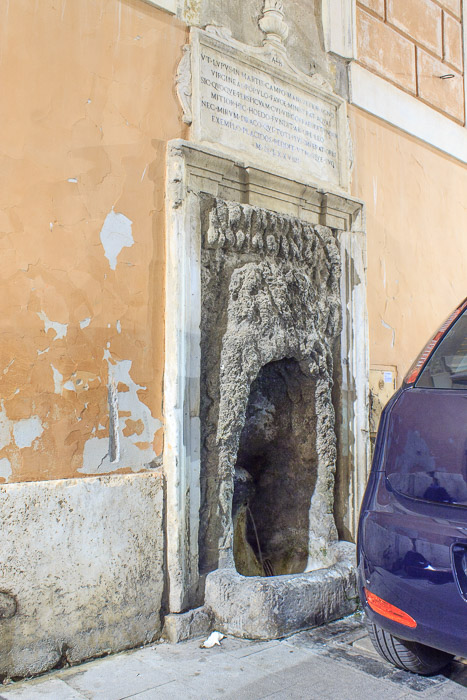 \ See also:
---
If you'd like to support my effort in creating this web page, or own a copy of this site in Kindle format for offline usage, please buy my Tourist in Rome ebook (it's cheap, I promise), or my other ebook.
---
[Home] [Disclaimer] [Licensing] copyright (c) 2012-2023 by Jeff Bondono (email: Jeff.Bondono@gmail.com)
Please email Jeff.Bondono@gmail.com to report bugs or send comments