| | |
| --- | --- |
| Birth: | September 29, 106 BC |
| Death: | September 28, 48 BC (murder) |
Pompey the Great was a great general of the Roman army, just before Julius Caesar's rise to power, and he also became a political leader. He entered into a political coalition named the First Triumvirate with Julius Caesar and Marcus Licinius Crassus, which subsequently broke up during a civil war between Pompey and Caesar. When Pompey fled to Egypt to regroup, he was murdered by the Egyptians who feared Caesar more than him.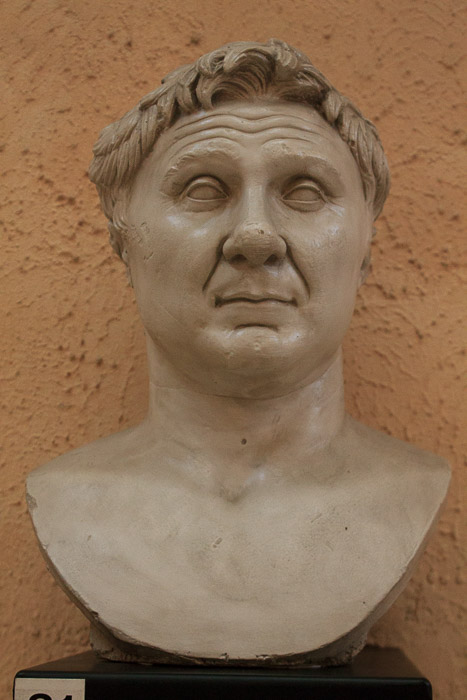 See also:
---
If you'd like to support my effort in creating this web page, or own a copy of this site in Kindle format for offline usage, please buy my Tourist in Rome ebook (it's cheap, I promise), or my other ebook.
---
[Home] [Disclaimer] [Licensing] copyright (c) 2012-2023 by Jeff Bondono (email: Jeff.Bondono@gmail.com)
Please email Jeff.Bondono@gmail.com to report bugs or send comments