| | |
| --- | --- |
| Location: | Between the Colosseum and the Baths of Caracalla |
| Metro: | Colosseo or Circo Massimo |
| Time: | about 30 minutes |
| Cost: | Free |
| Hours: | Viewable at any time |
The Caelian Hill is one of the Seven Hills of Rome, located between the Colosseum and the Baths of Caracalla. During the Republican Era, the Caelian Hill was the site of residences of the wealthy. Maybe there are ruins here awaiting discovery. While you're in Villa Celimontana you can have a look at the Mattei Obelisk. Other nearby sights are Santo Stefano Rotondo, Arcus Caelimontani, Case Romane del Celio, Aqua Neroniano and the Palatine Hill.
The spot that I selected for my panorama from the Caelian Hill is in Villa Celimontana, facing west (shown below).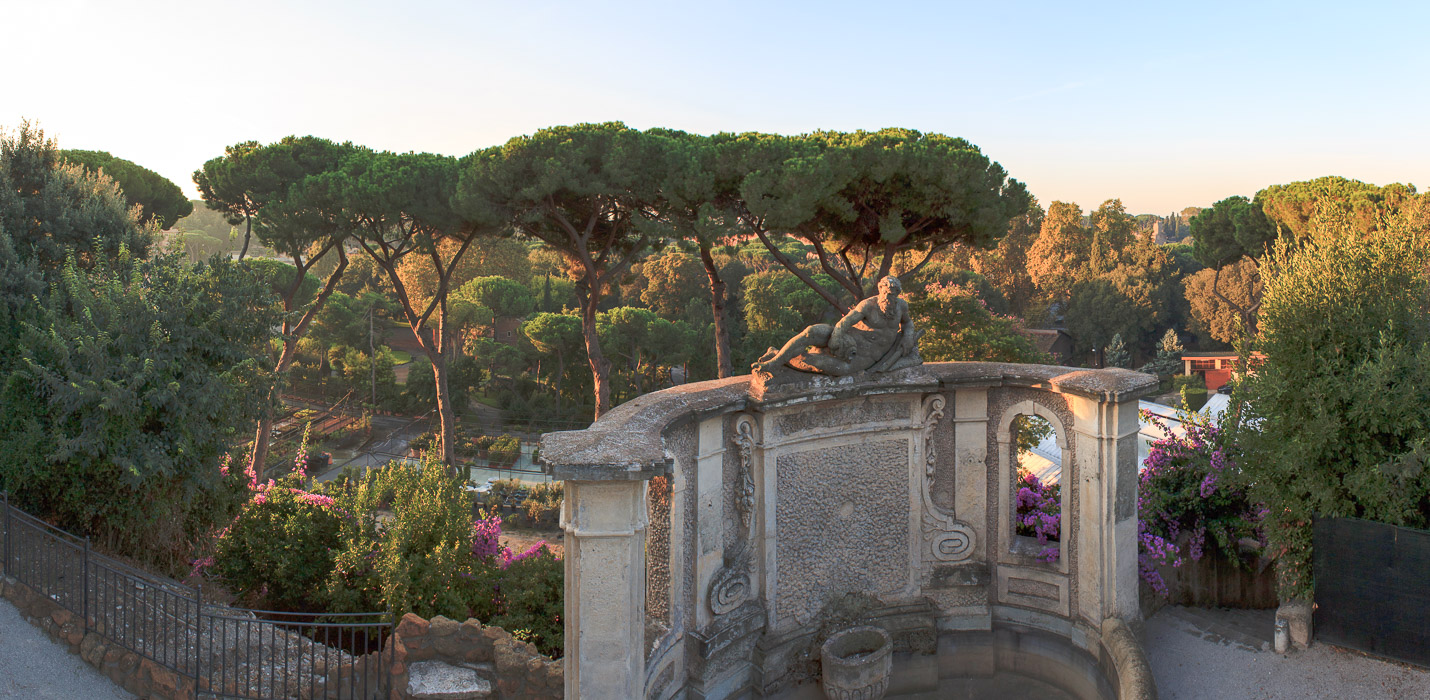 See also:
---
If you'd like to support my effort in creating this web page, or own a copy of this site in Kindle format for offline usage, please buy my ebook (it's cheap, I promise), or my other ebook.
---
[Home] [Licensing] copyright (c) 2012-2021 by Jeff Bondono (email)
Please report bugs or send comments