A Tourist in Rome - Fountain of Porta Flaminia
The Fountain of Porta Flaminia is a small wall fountain just outside of Piazza del Popolo, to the right of the Porta del Popolo. Two water outlets in the wall drain into a large simple knee-high rectangular basin. During my visit in October of 2014, a florist booth was set-up next to the fountain, and flowers were in the basin soaking up water.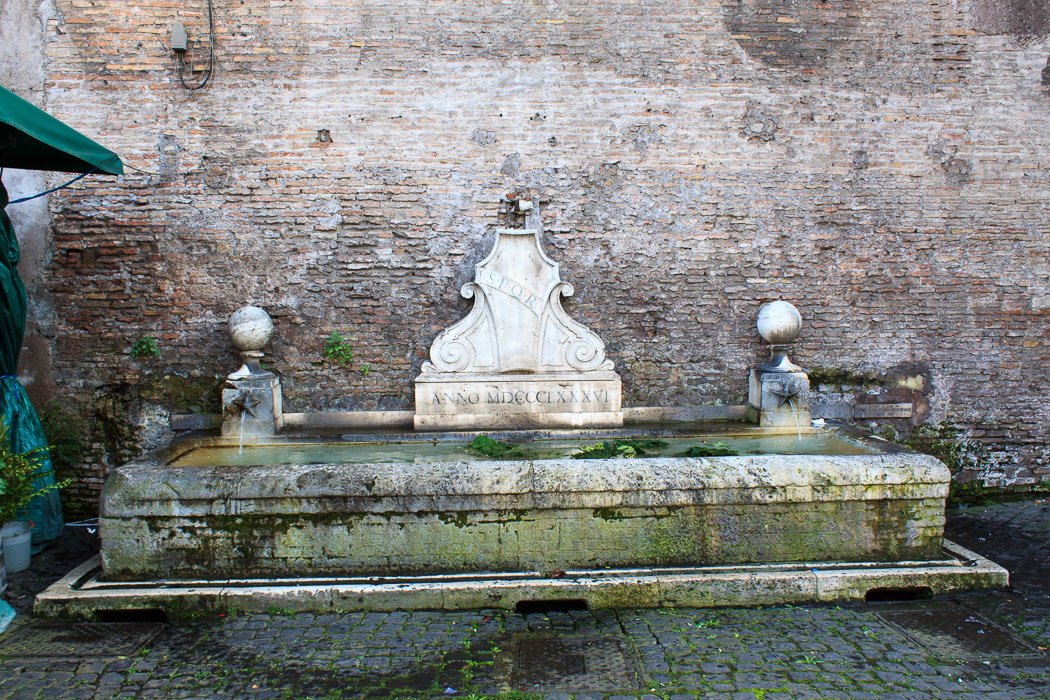 See also:
---
If you'd like to support my effort in creating this web page, or own a copy of this site in Kindle format for offline usage, please buy my ebook (it's cheap, I promise), or my other ebook.
---
[Home] [Licensing] copyright (c) 2012-2021 by Jeff Bondono (email)
Please report bugs or send comments