by Jeff Bondono, copyright (c) 2023 by Jeff Bondono, last updated June 14, 2023
The exterior of Jefferson Avenue Presbyterian Church, at 8625 E Jefferson Ave, Detroit, Michigan was designed by Wirt Rowland in 1922 while he worked for Smith, Hinchman, and Grylls. He designed it in the English Gothic style, and emphasized the vertical, but used horizontals at important focal points. He repeated certain elements to unify the building, for example, the paired windows of the bell tower are shown again above the door at the base of the tower (1st photo below), and again in small scale above the large front door facing Jefferson Avenue (2nd photo below). The church was completed in 1926.
A small highly-detailed tower with a copper roof is at one corner of the bell tower (photo below), becoming the highest point of the church, reaching toward God.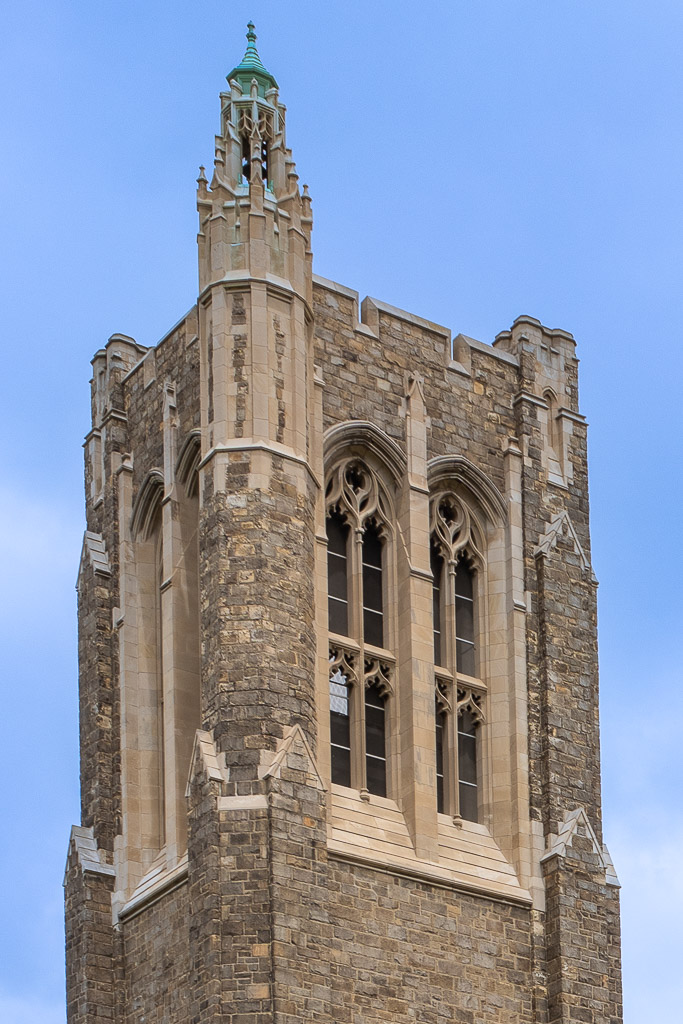 The interior was designed by a different architect, William Kapp, who worked for the same firm. Please take a few minutes to look through my photos of the church's beautiful interior.