| | |
| --- | --- |
| Birth: | 17 BC |
| Death: | August 20, 2 AD (died of illness, possibly poisoned by Livia) |
Lucius Caesar was a son of Marcus Agrippa and Julia the Elder, along with Gaius Caesar. Augustus groomed the two of them to succeed him as emperor, but they both died at a young age, forcing Augustus to name Tiberius as his successor, as Livia always wanted.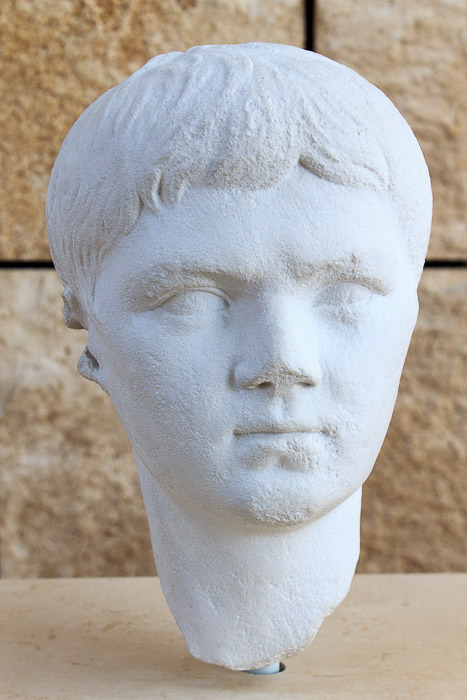 See also:
---
If you'd like to support my effort in creating this web page, or own a copy of this site in Kindle format for offline usage, please buy my Tourist in Rome ebook (it's cheap, I promise), or my other ebook.
---
[Home] [Disclaimer] [Licensing] copyright (c) 2012-2023 by Jeff Bondono (email: Jeff.Bondono@gmail.com)
Please email Jeff.Bondono@gmail.com to report bugs or send comments